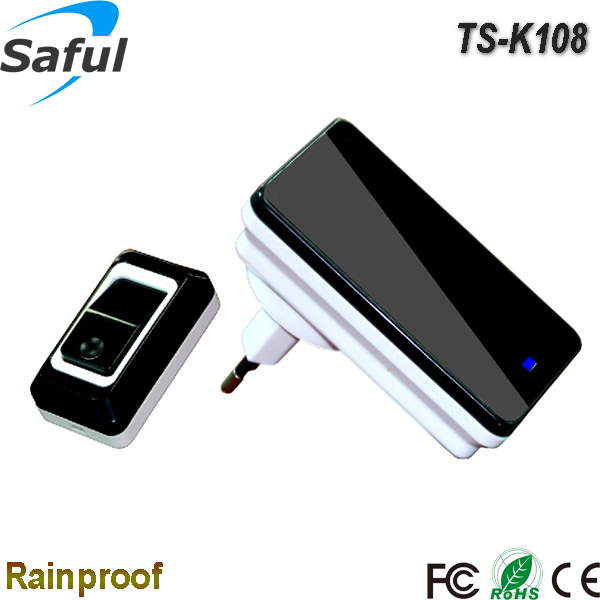 Product Introduction
This product is a smart doorbell which is unlike the traditional wireless doorbell. It is simple & easy to operate, has stable transmission signal, fit for apartment, villas, home, hospital and many other places.
This product is according to the rules of the frequencies using of our country. It won't produce harmful electromagnetic interference.
Please carefully read the use manual to correctly grasp the installation, operation methods.
Features
1. simple design, elegant, chic style;
2. ultra-low-power design, energy saving and sustainable use
3. 300 m long distance remote control, stable signal;
4. 36 polyphonic ring tones for optional;
5. Adjustable indoor ring volume.
Technical parameters
Technical parameters

Indoor receiver

Outdoor transmitter

Voltage Range

AC:110V-220V

DC12V 23AAlkaline batteries*1

Operating temperature

-10℃-55℃

-20℃-65℃

Transmission distance

300 meters in open area

Operating Frequency

433.92MHz±200KHz

Volume

25-110dB

Power

0.1W
Operate Instructions
1, volume adjustment,Shortly press the volume button for once,the volume will increase a grade, total 3 grade, It will change in cycle.
2, music selection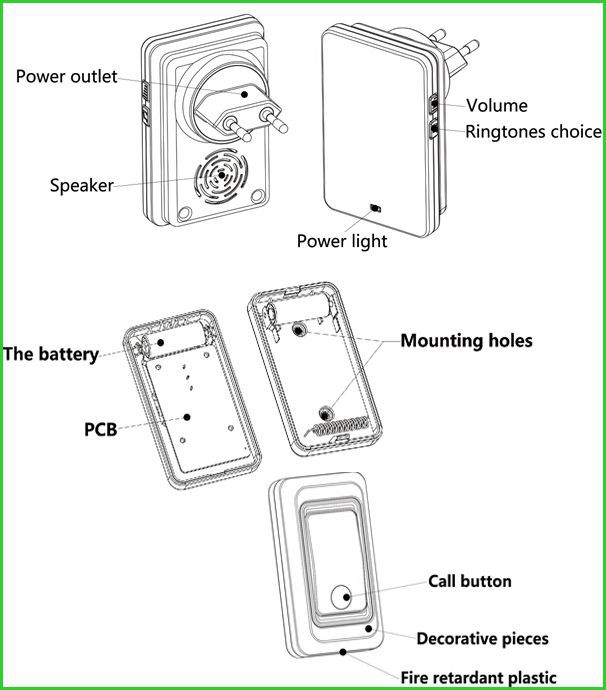 Real picture show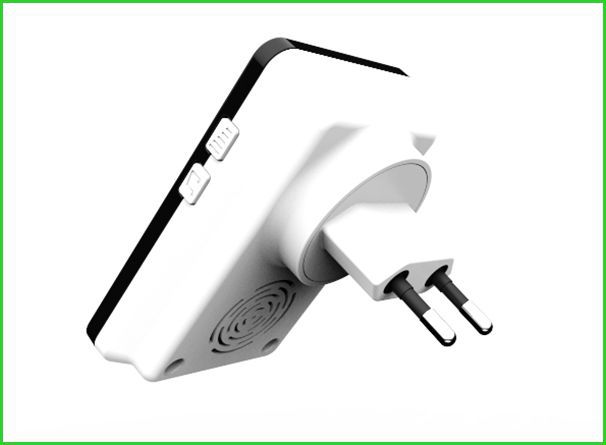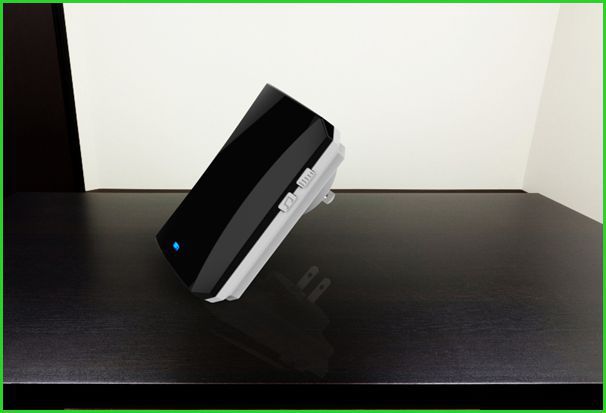 Packing List
1pcs * Indoor receiver
1pcs * Outdoor transmitter
1pcs * Battery for outdoor
1pcs * Use manual
1bag * Screw
1pcs * Double-sided adhesive tape
Quality control